DISRUPTIVE AND INCREMENTAL INNOVATION
At TEKEVER, we're passionate about Technology. We pursue disruptive and incremental innovation by applying Agile methodologies and taking intelligent risks across multiple Technological domains.
ARTIFICIAL INTELIGENCE
Artificial Intelligence can be used to resolve difficult problems that are present in our days. There are a lot of applications, such as, Optimization, Forecasting, Classification, Recommendation, which can be used to build new products and solutions where the machine can help the human.
QUANTUM
Quantum technologies are a fast-approaching reality that we aim to embrace. We currently have a quantum optics laboratory and plan to integrate quantum communication platforms in upcoming solutions.
CYBER SECURITY
With the explosion of cyberattacks, cybersecurity has become a prominent and unavoidable theme. At TEKEVER, we explore the latest attacks, and strive to be one step ahead. We develop anti-reverse engineering tools, network security solutions and intrusion detection systems powered by artificial intelligence.
MANNED AND UNMANNED AERONAUTICS
Drones have their place in society, be it at filming, detecting survivors, monitoring the environment, or transporting people. By applying Agile development methodologies, we are making flexible aircraft capable of providing access to airspace to everyone.
SATELLITES
Achieving economies of scale in the world of satellites is quite a challenge: Bringing innovation, standardization, mass reduction and quick development together into a single package is a difficult nut to crack. TEKEVER is working on pushing Micro, Nano and Pico Satellites further to achieve these goals.
LAUNCHERS
Getting into space is tough. And anytime you want to leave you need to take everything with you. What if you could send things into space as easily as taking a flight from Lisbon to Tokyo? TEKEVER is working towards delivering launch capability at a fraction of the cost for small payloads.
Take a look at some of our modern and robust solutions for multiple scenarios and industries.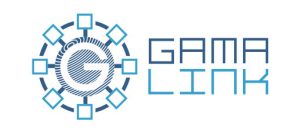 Communications, positioning, networking and radiation tolerance in a single system? Discover GAMALINK.
Look for some of our amazing projects that we are leading and participating